NASA Astronaut and ARCS Scholar Alumna Completes First All-Female Spacewalk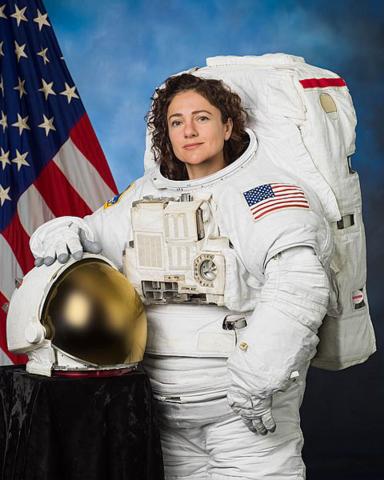 LaGrange GA – October 21, 2019—ARCS Scholar Alumna Jessica Meir spent her workday on Friday, October 18, floating in space. Tasked with repairing a major power source on the International Space Station (ISS), Meir was accompanied by fellow American astronaut Christina Koch, making Spacewalk 421 the first all-female walk outside a spacecraft.
Audiences around the world viewed the spacewalk via multiple cameras situated on the space station and attached to Meir's and Koch's spacesuits. Around the world, classrooms at all levels made up a large part of the audience.
Out of only 43 spacewalks to include women, Meir is the fifteenth US woman to walk in space.
After the seven-hour, 17-minute repair job, Meir expressed her gratitude to those who dared to dream before her and make her job a possibility.
"Today was a special honor as we recognize that this milestone symbolizes exploration by all who dare to dream and work hard to achieve their dreams. It's a tribute to those that paved the way for us to be where we are. We hope to be an inspiration to all future explorers."
On Monday, October 21, Meir participated in a NASA TV news conference in which Koch and she answered questions. When asked about her personal feelings during her first experience in space, she replied, "I will never forget that moment of coming out of the hatch and looking down and seeing just my boots and Earth below. It was such a spectacular and beautiful sight. It was really quite overwhelming."
Meir's future plans? During her six-months' stay on the ISS, she will conduct experiments and operations. Her dream is that she will then be part of the NASA team to return to the Moon.
ARCS Foundation is incredibly honored and proud to claim Jessica Meir as an ARCS Scholar alumna and recognizes the effort that she has made to advance science in America and the world. Congratulations, Jessica Meir, on this incredible accomplishment and best of luck with future spacewalks and research while on the ISS.
View the NASA TV news conference here.
---
Former UCSD ARCS Scholar Makes History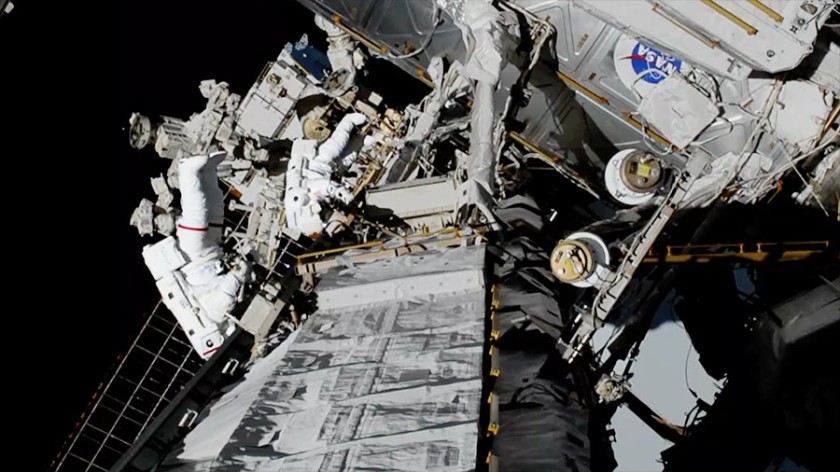 With a tool bag in hand, Jessica Meir floated out of an airlock on the International Space Station on Friday and went to work in an exhilarating moment for NASA and her alma mater, UC San Diego.
Meir joined fellow astronaut Christina Koch in performing the first all-female spacewalk, which played out 254 miles above Earth as they repaired a power control unit that recently broke.
Squeezed into 300-pound spacesuits, Meir and Koch meticulously fixed the component as they moved from light to darkness to light while streaking around the planet at five miles per second.
More than 225 people have performed spacewalks since the first one was carried out by a Russian in 1965. But until Friday, the dangerous high-wire act had never been done by an all-female team.
In many ways, the 7-hour, 17-minute performance looked routine. But it wasn't. NASA told Meir (pronounced meer) that she had to be mindful of the dangerously sharp edges of the station's superstructure. And Koch (pronounced Cook) needed to make sure that she didn't run into her teammate.
The spacewalk caused a sensation.
Read the rest of the original article here: https://www.sandiegouniontribune.com/news/science/story/2019-10-18/ucsds-own-jessica-meir-makes-history
---
"It's Just Magical What Scientists Are Doing"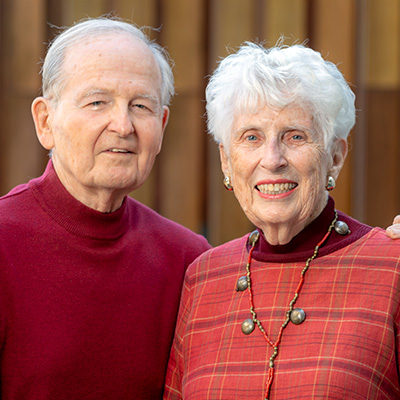 As a professor of journalism at San Diego State University for 25 years, Barbara Hartung, PhD, maintained a keen understanding of the global issues impacting everyday lives. She still does. Now retired, she and her husband, Jim, a former banking executive, travel the world and actively engage in local civic activities.
Both are proponents of the vibrant scientific research community in the San Diego area and at Scripps Research, in particular. Barbara joined the San Diego chapter of the ARCS (Achievement Rewards for College Scientists) Foundation, which lends financial support to undergraduate and graduate students pursuing studies in scientific fields. "Many of the young scientists we supported would come speak at our meetings," she says, "and I always found the graduate students from Scripps Research to be really impressive." (The graduate program at Scripps Research is consistently ranked among the ten best in the nation by U. S. News & World Report.)
She and Jim were moved to add their personal support to the graduate program at Scripps Research, as well as making regular unrestricted gifts. "We're not huge donors but we give what we can because science affects us so directly," says Jim. "We believe the students at Scripps Research are doing such creative things and we need more dedicated young people in science."
The couple also attend as many lectures and public events at Scripps Research as they can. "We don't miss a one," says Jim. "It's just magical what scientists are doing. The faculty and students there are outstanding, and we know we're supporting the best with our donations."
Original article: https://www.scripps.edu/support-us/your-impact/donor-profile-hartung/index.html
---
From Science Fiction to the Future of Cancer Treatments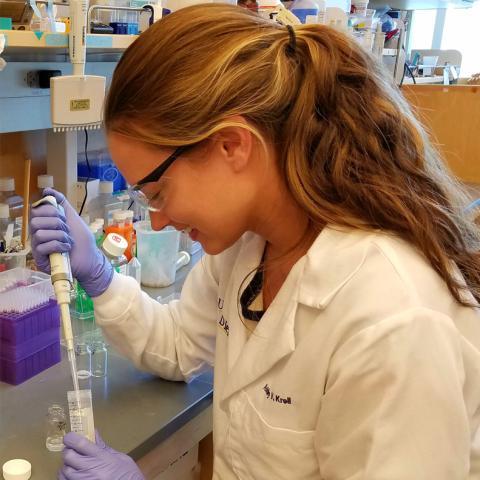 Science fiction can inspire the future, becoming the basis for many scientific and technological advances. For one ARCS Scholar, it ignited a passion.
ARCS Scholar Ashley Kroll credits the world of science fiction with starting her passion for Nanoengineering. "I learned about this field when I started reading science fiction in high school, especially the works of Michael Crichton," said Kroll. "I found out how material properties can change at a very small scale from reading these books and now I am studying the use of nanoscale materials for biomedical applications."
As a graduate student at the University of California San Diego, Ashley is currently investigating how immunostimulatory nanoparticles can be coated with the membrane from cancer cells to provoke the immune system to form strong and specific immunity against tumors. She is constantly inspired to continue her work by the potential lives it could change, "Nanoparticles and nanoparticle properties have so much untapped potential for interacting with the human body in ways current medicines cannot," said Kroll. "With proper engineering and design, I can envision nanomedicine as having a huge impact in improving many diseases. I specifically feel driven to work on cancer treatment as it has a devastating impact on so many families. In fact, in the middle of my graduate career, my mother was diagnosed with breast cancer — which brought a whole new meaning to my work and inspired me to work harder than before."
Ashley is grateful for the opportunity the ARCS Scholar Award provides her, allowing her to offset her living costs and audit additional courses to further her research. "As an ARCS Scholar, I have been able to audit courses related to my research which has significantly improved and sped up my project progress. Without the award, I would not have had time to supplement my immunology background, and I have no doubt it would have made my research much more challenging!"
Fund scholars, like Ashley, who are changing the world with their passion for science with a donation to ARCS Foundation.
---
Spotlight on Scholars: Rigo Cintron-Colon
New Research from Scripps Research Reveals Pathway for Anti-Aging Therapies

Photo of Rigo Cintron-Colon, Manuel Sanchez-Alavez, M.D., Ph.D. and Bruno Conti, Ph.D. 
Two new studies led by scientists at Scripps Research could guide future therapies to improve health and lifespan. Together, the studies in animal models shed light on how reducing calorie intake directly influences lifespan by also reducing body temperature... Read more about this exciting discovery in our Fall 2017 Insider
---
UC San Diego ARCS Scholar Cody Carpenter Featured in Publication on the Sense of Touch
Less than skin deep: humans can feel molecular differences between nearly identical surfaces
Originally published at http://jacobsschool.ucsd.edu/news/news_releases/release.sfe?id=2392
San Diego, Calif., Dec. 13, 2017 -- How sensitive is the human sense of touch? Sensitive enough to feel the difference between surfaces that differ by just a single layer of molecules, a team of researchers at the University of California San Diego has shown.... Read More
---
Future NASA Rovers Could Be Sporting New Gears, Thanks To Work By UC San Diego Scholar Alumni
Article originally published here: http://ucsdnews.ucsd.edu/pressrelease/future_nasa_rovers_could_be_sporting_new_gears_thanks_to_work_by_uc_san_die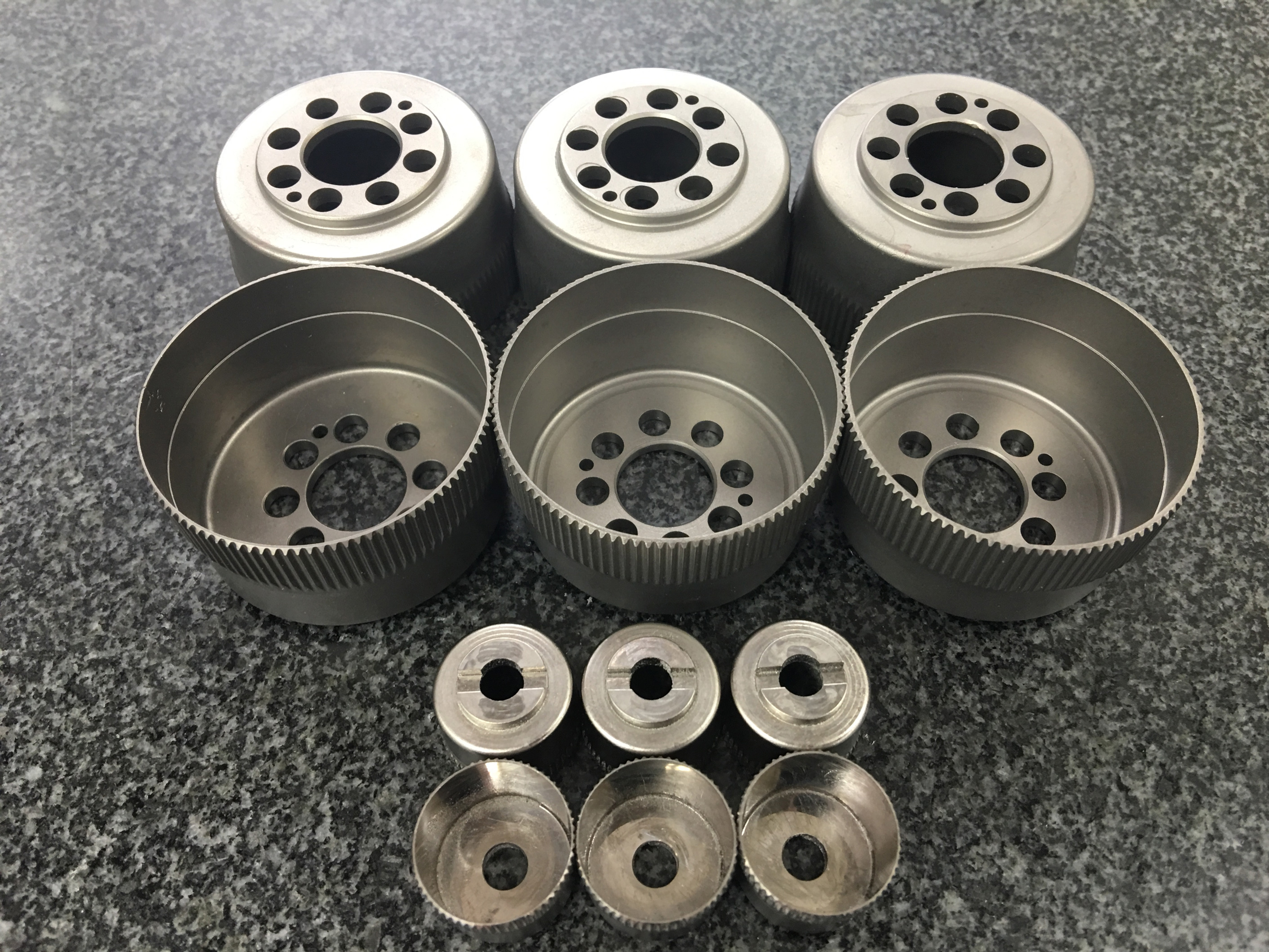 Moving a research lab can be a huge headache. Equipment needs to be dismantled. Experiments are put on pause. But for former UC San Diego materials science and engineering Ph.D. student Laura Andersen, her lab's move opened up an exciting opportunity—a summer internship at NASA Jet Propulsion Laboratory, better known as JPL, developing wear resistant gears for spacecraft... Read More